Paint vibrant eyes with oils
Frequently Asked Questions
Are the courses in English?

Domestika courses are made with the teacher's native language (my mother language is Spanish). But that's only for the voice. All the videos are professionally subtitled, the texts are translated, the forum is translated too and I made all the downloadable resources both in English and Spanish. With more than 200 reviews in every language, you can be sure that the courses can be made by non-spanish speakers without any issue :)
Can I make it with any other medium?

I teach how to paint with oils, but with the main purpose of teaching my colour technique. A large group of students have already made the courses with other techniques as gouache, digital or acrylic. That proves it's possible and you can still learn and apply the technique to your preferred medium :)

Just be sure you know your materials, as I will be only covering oil related ones in the material section.
How much does it cost?

The courses' price is adapted to your currency and country so everyone can have access in an affordable price :)

*Check the Domestika page to see your current price*

It's just a unique payment and you have lifetime access to the course.
Contemporary Oil Painting Techniques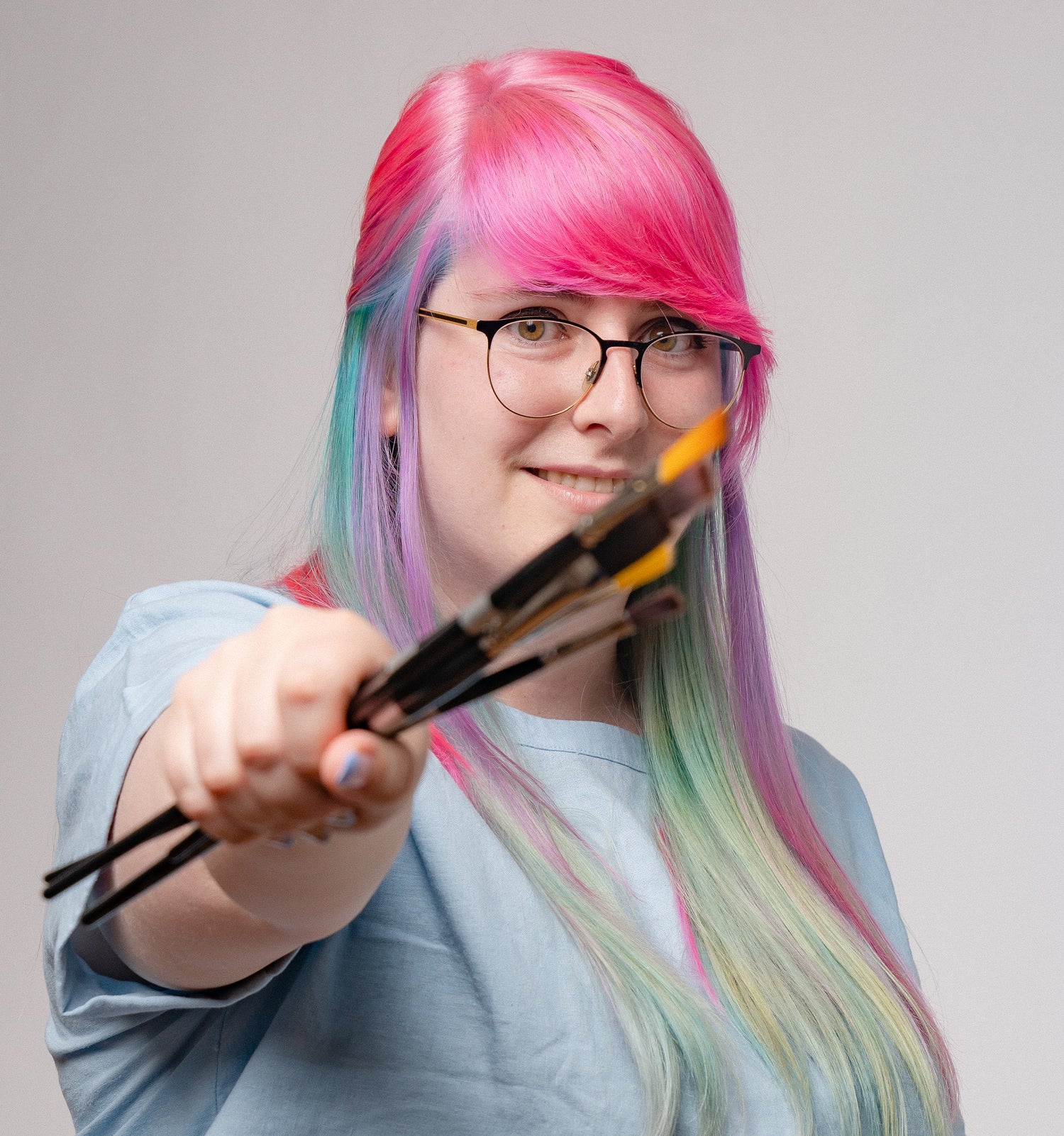 My Domestika courses are beginner-friendly courses about colour theory and painting fresh, fast and motivated. These will help you change your mindset to be able to paint whatever you want!
What you'll find: lessons about materials, colour theory, digital apps to help in your painting, a large forum and community to get my help, share your project, doubts, meet new painters and more!
DOMESTIKA